On Monday, August 7, 2023 Marrillia Design and Construction and the University of Kentucky cut the ribbon on the James B. Beam Institute for Kentucky Spirits, the world's largest distilling institute.
This Marrillia project will help shape the future of distillation in Kentucky and provides the platform to train future leaders in distilled spirits. This project ensures the welfare and prosperity of Kentucky's spirits industry.
A Facility to Teach the Next Generation of Distillers
The Beam Institute offers engineering, chemistry, business, law, horticulture, forestry, food science, and entomology courses to address spirits industry needs in sustainable agriculture, research, and development and more.  This project is the only distillery operating on a college campus in the country and navigates the complex overlap of operations with the educational needs of the students and faculty.  
Students will begin learning in the new facilities this fall.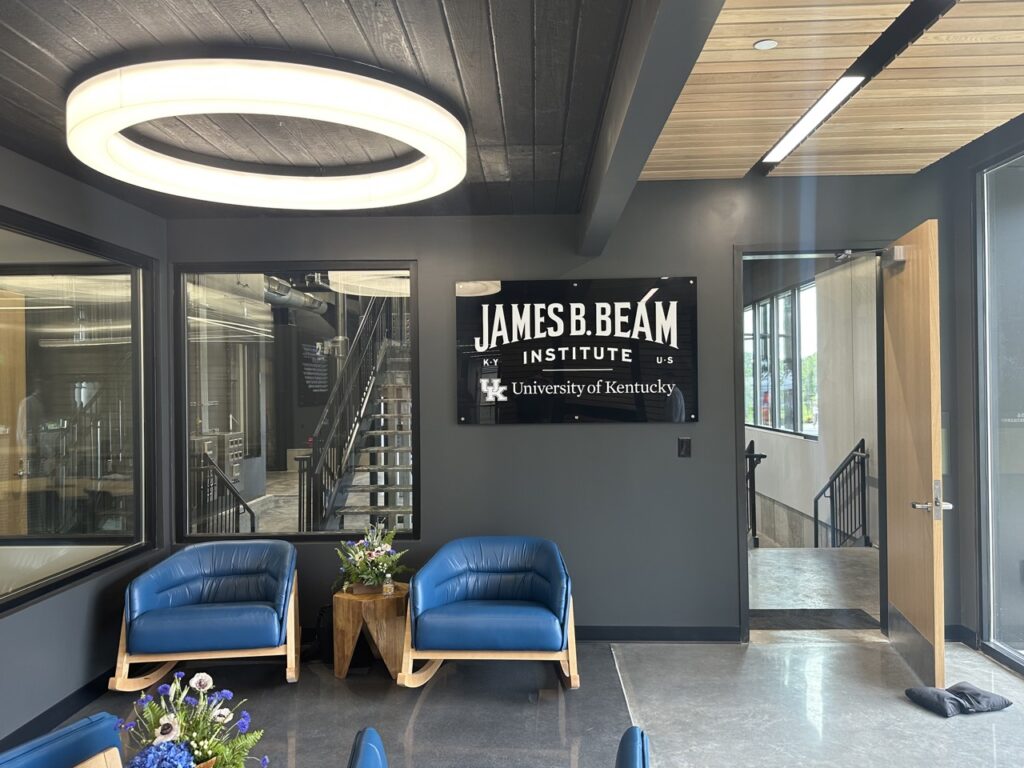 A Project that Hits Close to Home
Very few places in the world have a historic landmark product like bourbon, and this Marrillia constructed facility increases the longevity and the economic development for the spirits industry in Kentucky. Marrillia took immense pride in constructing this project which means so much to the health and vibrancy of Kentucky's signature bourbon industry for generations to come.
###
Founded in 2008, Marrillia Design and Construction is a commercial general contractor specializing in design/build and construction management services headquartered in Lexington, Kentucky with a branch division serving the Louisville/Southern Indiana market. Marrillia has successfully completed more than 235 projects totaling more than $345 million in value. Marrillia's commitment to excellence, integrity, safety and value have satisfied customers across the commonwealth of Kentucky including University of Kentucky, University of Louisville, LG&E KU, Kentucky Department of Education and many more. To learn more, visit marrillia.com